تاریخ:پنجشنبه 28 اردیبهشت 1391-06:15 ب.ظ
In the name of God
This post is related to a famous person who is so well-known among the Iranian.
He was my favorite actor and i really miss him these days.I've been thinking for a long time about writing an article about him.To be honest, I've been swamped by a lot of works but now,i'm free enough to write an article.
Let's get started
Khosrow Shakibai
He was born in march 27,1944 and he died in July 18,2008 .
His father passed away when he was only fourteen.Shakibai's father was in the army.
Shakibai's friends and family called him Mahmmud.
He studied acting at faculty of Fine Arts of Tehran University.
Shakibai initiated his film acting in 1982 with Red line which was directed by Masoud Kimiaee (Kimiaee is a very famous director in Iran)
Everyone who knows Shakibai,definitely knows Hamoun.Hamoun is Mehrjoee's masterpiece (Mehrjoee is a famous director) which deserved attentions because of it's excellence.
Shakibai was so lovely not only because of his unique style of acting but also because of his personality.
He was so kind and was interested in poem.His voice was replete with a lot of emotions which made everyone pay attention to it.
Shakibai who is called "Amou Khosrow " by some actors like Shahab Hosseini was my favorite actor.I was a die hard fan of him.
I've already watched a lot of Shakibai's movies,Such as "Del Shekasteh" , "Salad-e-fasl","Khaharan-e-Gharib" etc. I listen to Sohrab's poem with Shakibai's voice.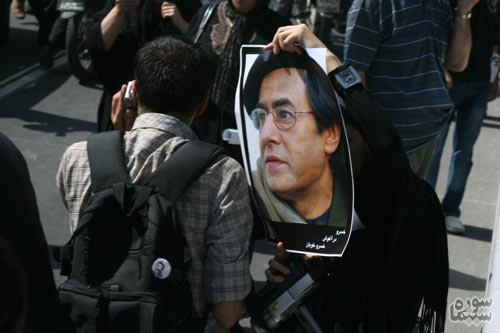 He is undoubtedly one of the most famous actors in the annals of acting.
God rest his soul